Area's Largest Used Book Sale Returns
Want to Volunteer, click the link below: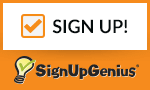 October 30: Member Preview 5pm – 8pm
October 31:     10 am – 5 pm
November 1:   10 am – 7 pm
November 2:   10 am – 5 pm
November 3:   10 am – 4 pm 
(50% off Specials and $2 bag sale on Sunday Nov. 3)
Thousands of donated books and great bargains combine during the 31st  Annual KAC Used Book Sale to be held October 30 & 31 and November 1, 2 and 3rd.  The Sale is the largest in the Mohawk Valley, featuring more than 10,000 books sorted into numerous easy-to-find categories. Books fill the entire KAC gallery and Next Gen.  Studio for the duration of the sale. In addition, the stage area of the gallery features a "specials" section that contains current best sellers, coffee table books, books on tape and CD, CDs and DVDs. During the first Sale weekend, hardcover books are priced at $1.50 and paperbacks at 75¢. Sunday November 3,  features even greater bargains with a half-price sale on specials and a $2-a-bag sale on the rest of the books.
(Donated books will be accepted until Friday, October 25)